DELGANI QUARTET & CLARICE ASSAD
The music of Brazil has undergone a tremendous transformation over the course of time. This album showcases the work of three different eras of Brazilian composers from Rio de Janeiro, each of whom represents a unique style and period in the history of Brazilian music. Jobim was a pioneer of the bossa nova sound, while Villa Lobos was a key figure in the development of choro music. Clarice Assad is a contemporary composer who brings a fresh perspective to Brazilian music. Taken together, these three composers provide a glimpse into the vast and ever-changing landscape of Brazilian music.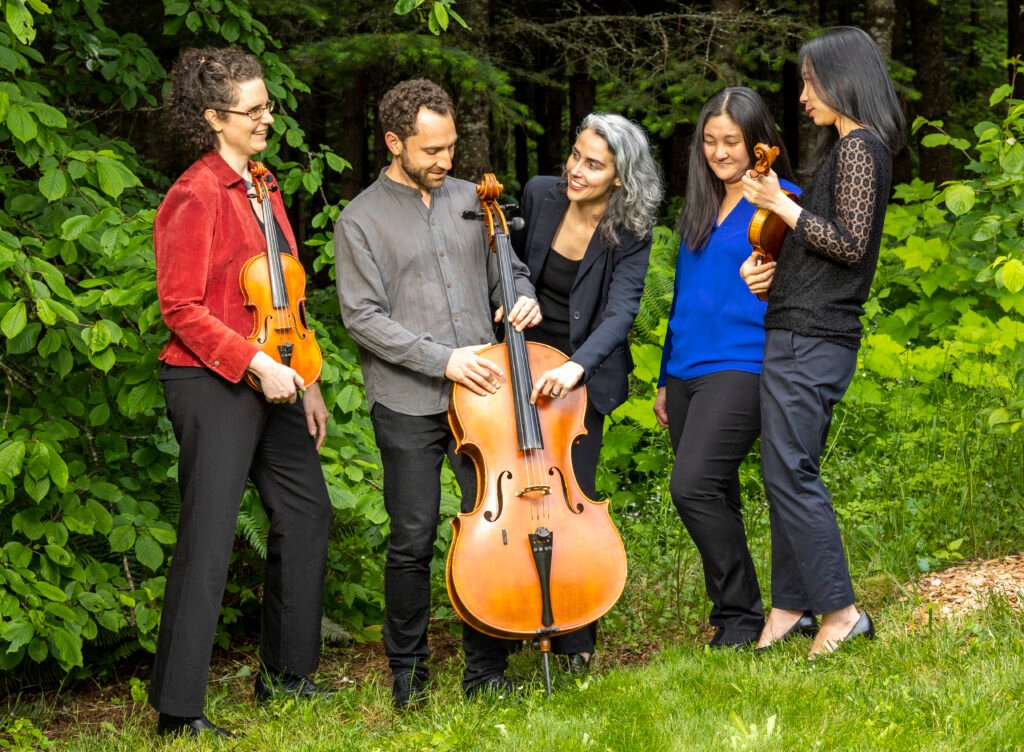 In the works since 2018, this unique blend of Brazilian and contemporary music will be out in 2023. We can't wait to share this music with you!
Delgani Quartet & Clarice Assad
Soul of Brazil
Cair da Tarde | Villa-Lobos
Glitch | Clarice Assad (Str
Together, they create a familiar and exotic soundscape, whether you're classical music or a Brazilian music fan.
Considered "the state's finest chamber ensemble" by Oregon Arts Watch, the Delgani String Quartet presents exciting performances of both classic and contemporary repertoire in exciting concert settings.
Eric Alternan, Cello | Kimberlee Uwate, Viola | Jannie Wei, Violin |Anthea Kreston, Violin. Clarice Assad: Arrangements, vocals, piano and double bass
Produced by Clarice Assad & Delgani Quartet.  Recorded at Gung Ho Studio by Billy Barnett.  Eugene, OR
String Quartet #6
Cair da Tarde
Retrato em Branco e Preto, Chovendo Na Roseira, Quebra-Pedra, Estrada de Sol
World Premiere of GLITCH, For String Quartet