Who We Are
Hello ! We are a group of musicians passionate about making music and sharing it with the world. Third Coast Percussion and Clarice Assad team up with top orchestras in the United States to present a brand new concerto for percussion, vocalist and symphonic orchestra. The piece includes a huge array of sounds and colors, and this page is devoted to the process of bringing this project to life! Hope you enjoy your stay !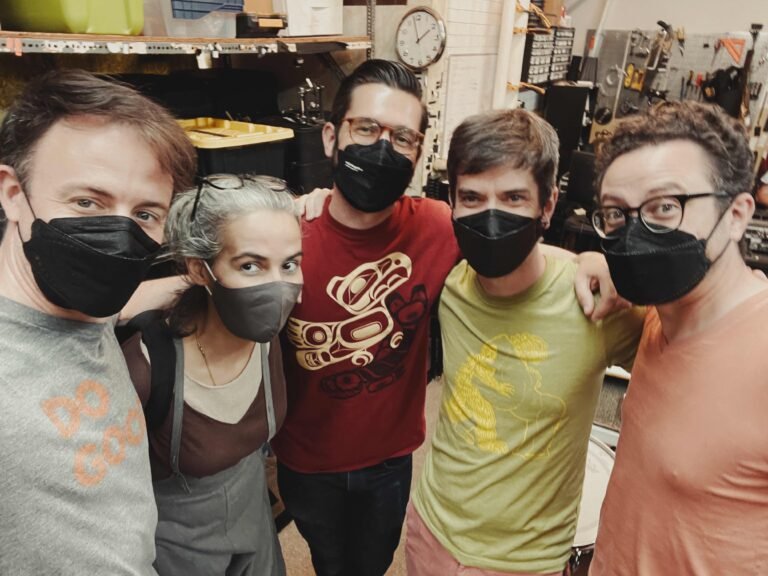 PLAY!
There are many meanings to the word play. For some, it might be about escaping the stresses of life or finding space for creativity and imagination to bloom, but the list continues. Once we begin pondering the word itself, there are endless possibilities: Musicians play instruments, actors perform in a play, athletes play sports, and so forth. Negative definitions of the word also exist. Some evoke the sinister, like a child playing with fire, a wicked person playing psychological games with another, or an addict who may lose everything from playing in a casino.
This fascination with this word and its meaning drove me to explore this topic and transform these ideas into sound with the stunning percussion quartet THIRD COAST PERCUSSION, following our recording project "Archetypes' which had a praising reception and received 3 Grammy nominations.
PLAY! will be a concerto in 5 movements, for the 5 of us to perform and orchestra. The idea is to explore the many sides of the word and its meaning through sound and dramatic performance, for example, using toys in a movement that showcases a toy factory through generations, partially choreographed, ending in the digital revolution. We will also explore moments of virtuosity, improvisation, and even play with words. Each piece's movement will have a storyline as a focus.
To me, play has always been about exploring and discovering new worlds, feeling like a child again by finding awe in the little things in life. As an artist, I strive for connection through my work and find that playfulness can also be a powerful way to click with people, as we may put aside our differences and worries for a while. So, also, as part of the piece, the quintet will engage with the audience through an exciting encore.
Third Coast Performs "The Hero"
Jester was a tour-de-force of percussion instruments traditionally used for comic effect, from mouth harp to slide whistles. What a riot to hear them all at once!
The Skeleton of the Piece
A brainstorming session where we decided not only the character of each movement, but also the order. 
So Many Sounds to chose from !
Nothing more exciting than to go chose over dozens of instruments ! Check out our video on IG below !
This one movement will explore the theatrical side of PLAY – and it will include storytelling, narration, underscoring and foley!