Works For The Stage
Introduction
Assad's first work for the stage was a soundtrack written for a 2001 re-adaptation of the play La Lección de Anatomía by Argentinian playwright Carlos Mathus, initially published in the 1970s. Directed by an original cast member Antonio Leiva, the play received mixed reviews but garnered the composer favorable mentions from the acclaimed theatre critic Bárbara Heliodora. Following a hiatus of over a decade, Assad resumed writing for the stage in 2010, when choreographer Kristi Spessard invited her – then in residency at Mabou Mines – to compose the score to her piece "Essentials of Flor."
Recent works include the ballets Iara (2018) and Sin Fronteras (2017), Opera das Pedras (libretto by Denise Milan) (2010), and collaborations with librettist Niloufar Talebi (The Disinherited)  and playwright E.M. Lewis (The Crossing). Strongly shaped by a conscious drive towards narrative, her works wear its influences well, feeling inspired rather than derivative.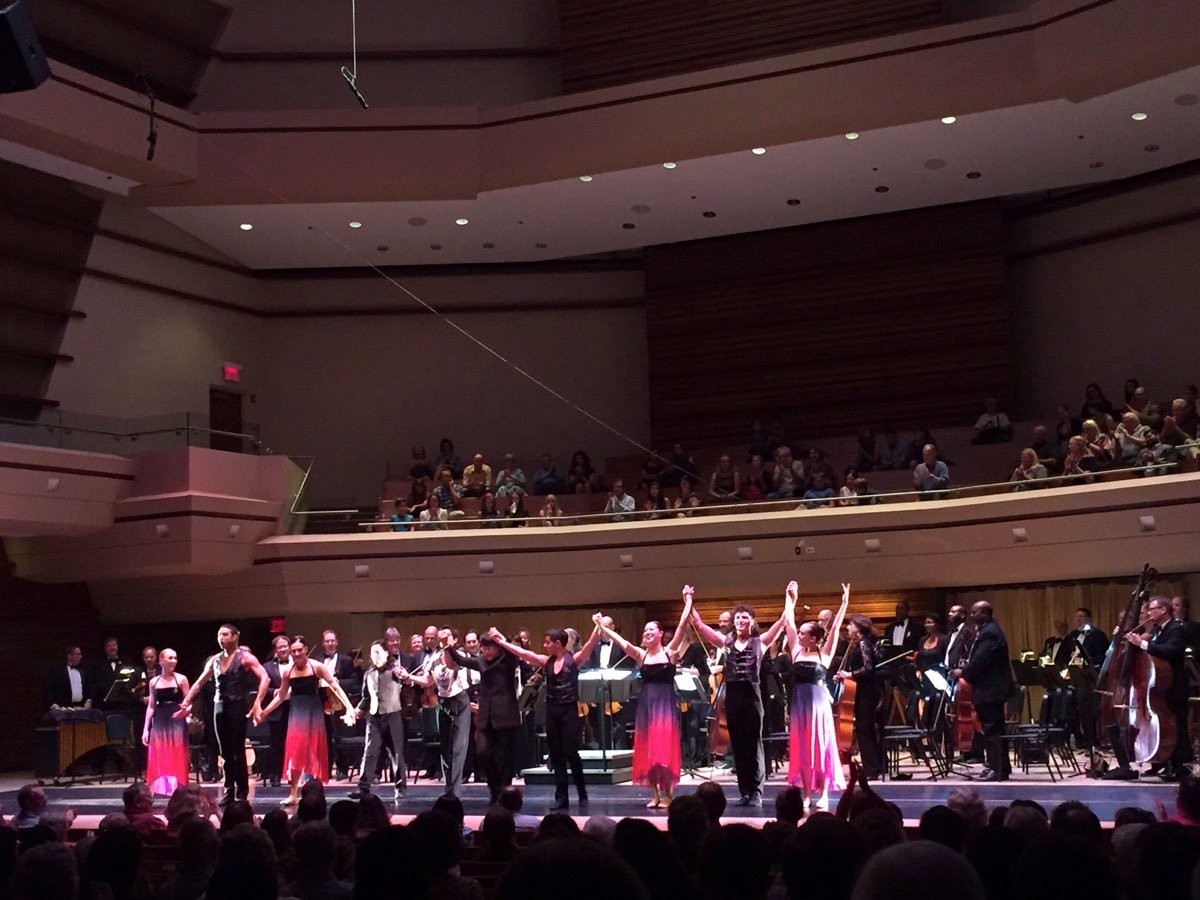 References
"Compose by Northwest Piano Trio and PDX Contemporary Ballet". allevents.in. May 10, 2018. To represent the tale's origin in the Amazon – along with Iara's intertwined fate with the river – Assad chooses to interpolate sounds of an ocean drum with episodic appearances of a water drum. Choreography by PDX Contemporary Ballet's Artistic Director Briley Neugebauer reflects the mythical mood of the piece by integrating the water drum into the choreography itself. In an extension of Assad's symbolism, Neugebauer pursues the duality of Iara's fate – her life being spared, but at the cost of eternal imprisonment in the water.
"A artista das pedras". delas.ig.com.br. December 7, 2011.
"Niloufar Talebi: prolific geo-artist". woodylewis.com. October 14, 2015. Declamations of love, separation and betrayal hover over composer Clarice Assad's piano reduction of a score certain to accede to the ensemble or orchestra. We hear echoes of Stravinsky and Persian tonality,Scheherazade against Les Noces, as Mina ponders the danger of letting Arya stay in Iran. Because of the war with Iraq, boys his age are being drafted to walk through and clear minefields.